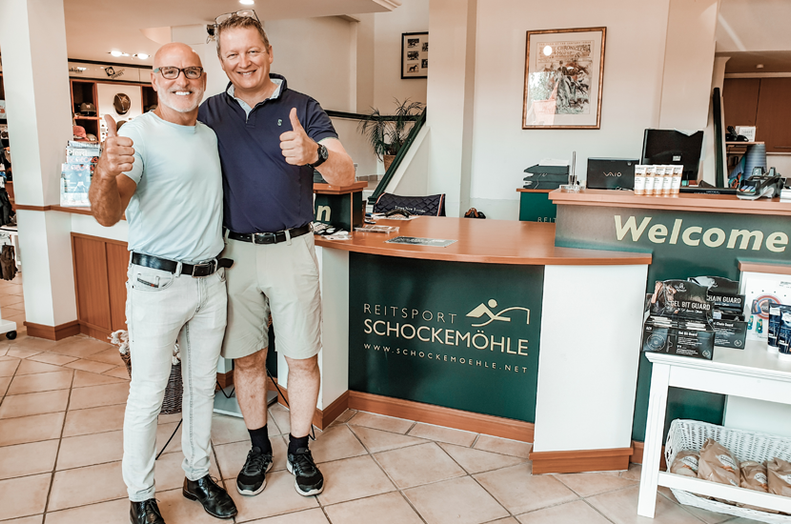 Welcome to CHIO Aachen 2019
The most traditional equestrian event in Germany, Chio Aachen 2019, will gather world's top equestrian athletes starting from July 12th to July 21st. We are glad to be part of it and announce partnership with Reitsport Schockemöhle!
Icing tests on riders;
Technology demonstrations;
Gifts,
Meeting our ambassadors and team members;
… and more;
you are welcome to try it all and visit Reitsport Schockemöhle booth at the Chio Aachen 2019 next to the Jumping training area ("Farbenfroh-Gasse").
Photo: Jackson Corley, CEO Incrediwear Equine and Franz Schockemöhle, CEO Reitsport Schockemöhle
_________________________
Share your Incrediwear Equine experience via #incrediwearequine 
BACK TO ALL News