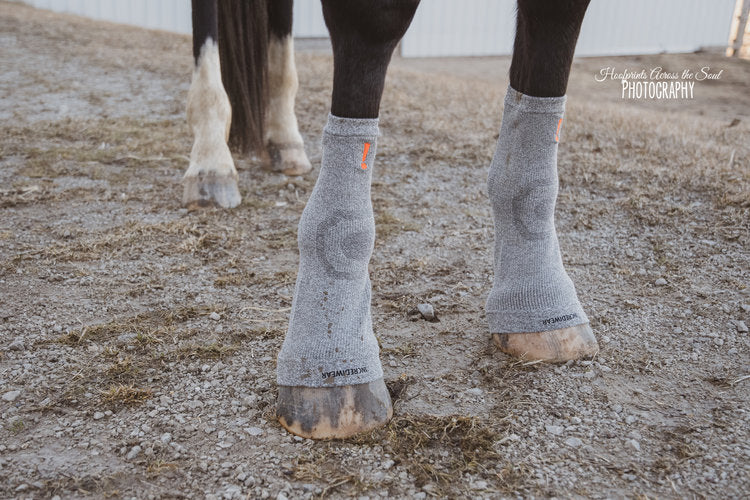 Westphaliandreamer.com review
Incrediwear Equine Circulation Socks & Bandages review from Jordan, "Westphalian dreamer" blog owner.
Cadence and Incrediwear
Taking top care before and after hard schools is always a priority for me. Cadence is a young horse so it Is very important to make sure she's constantly getting the right after workout care. Which means I am always on the hunt for new useful products to aid in her aftercare.
Recently, I came across a brand called Incrediwear and I am never going back. Their products are innovative and easy to incorporate into Cadence's daily routine. Having products that's are easy to use at the barn are an A+ for me. I do not have access to a fridge or heated water like needed for some therapies. So these products provide an easy and effortless after care for me. I personally opt for the circulation hoof socks and polo wraps.
Let me give you a break down on this wonderful company. These products are meant to increase blood flow and lymphatic drainage where they are applied. The fibers are embedded Geranium and Carbon. In short terms this means that once the fabric touches the skin it activates body heat releasing negative ions and vibrating cells. Cool right!?
BACK TO ALL Reviews